Connect
Network with other Kansas City area manufacturers.

Learn
KCMN manufacturers share best practices, learn from industry experts and participate in our exclusive "Emerging Leaders" development program.

Grow
Our working subgroups connect individuals in specific disciplines within our manufacturing companies to support corporate and personal growth.
Welcome to Kansas City Manufacturing Network (KCMN)
Kansas City's Premier Manufacturing Network
KCMN is a coalition of manufacturers in the greater Kansas City metropolitan area guided by local manufacturing leaders.  Manufacturing members are dedicated to helping industry professionals connect, learn and grow through networking, education and sharing best practices.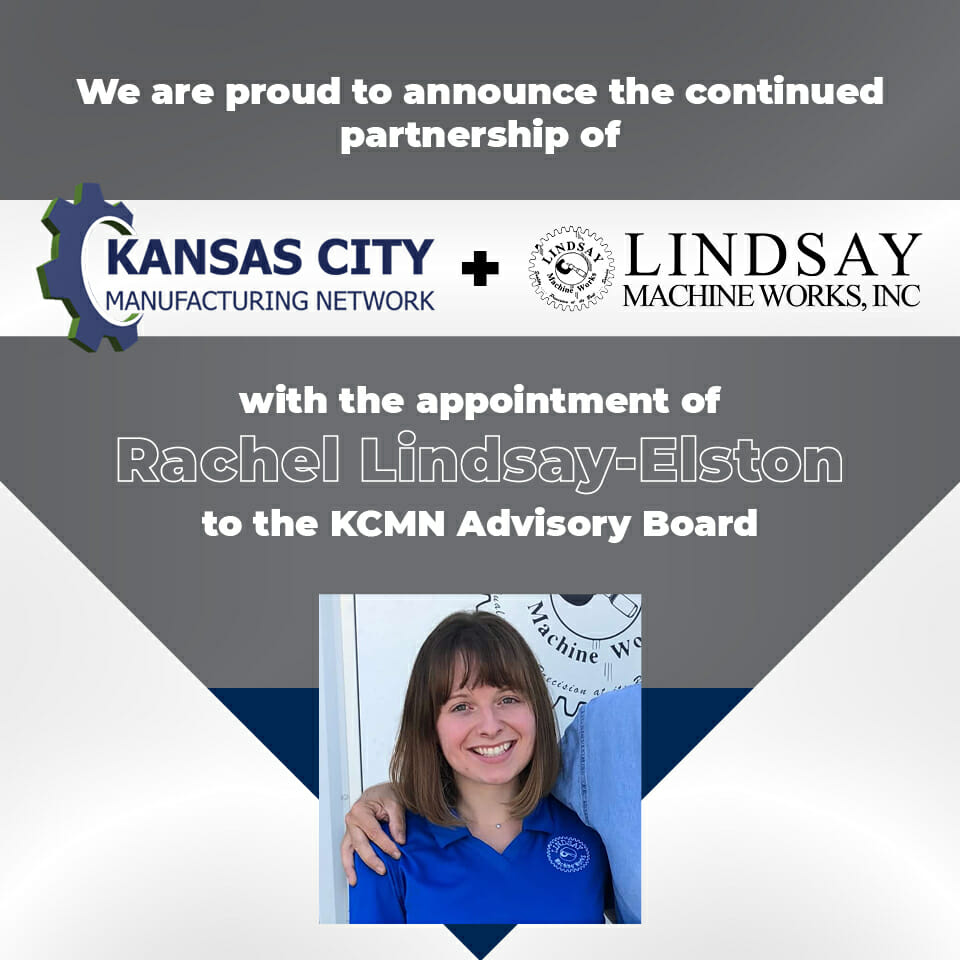 KCMN Welcomes Rachel Lindsay-Elston to the Advisory Board!
We are excited to announce the addition of Rachel Lindsay-Elston, Vice President of Lindsay Machine Works, Inc., to the KCMN Advisory Board. Rachel grew up in the shop and held many different roles as a child and teenager in the family business.  Prior to returning to LMW, Rachel worked in Product Design at Apple and in Operations at GE.  The roles have given her a diverse perspective having worked on both coasts and in both union and non-union plants.  Her additional experience in a small, custom machine shop as well as her perspectives as a woman in manufacturing all make her a great addition to the Board.
Rachel holds a Bachelor's Degree in Mechanical Engineering from Purdue Universtiy.  She is a KC Metro native and has been back in KC for over three years.  She is happily married with four dogs so far!
KCMN's exclusive leadership development program designed to grow member manufacturing  employees identified for current and future leadership roles.
Read More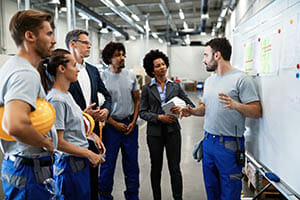 Subgroups
Our working subgroups connect manufacturing employees with others in like roles in member organizations to share best practices, problem solve and learn from each other.
As a KCMN member, you have access to a more effective approach toward employee health insurance. Your company can join a captive insurance program with fellow KCMN manufacturers.
Read More